Captain Aaron Beatson - Outer Banks Fishing Guide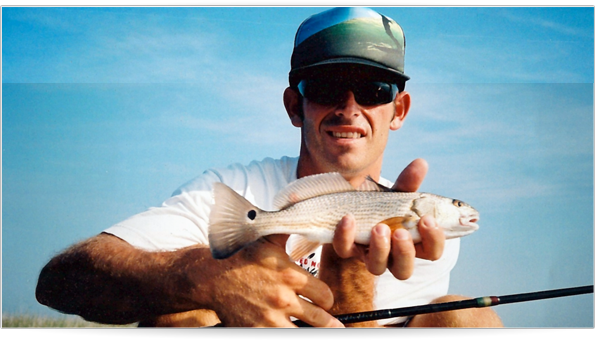 Carolina Sunrise is owned and operated by Outer Banks fishing guide, Captain Aaron Beatson of Kill Devil Hills, NC. As an inshore Outer Banks fishing guide, Captain Beatson's knowledge of the North Carolina nearshore fishing waters is vast. His ability to craft a specialized outdoor water experience for you and your family is second to none. Many of our customers continue to visit us year after year because they know that Capt. Beatson is able to make each Outer Banks fishing charter experience different and FUN! We pride ourselves in our ability to serve all levels and ages of anglers. After tackling the process of becoming a licensed Captain, Aaron went to work immediately serving as an Outer Banks fishing guide. Now in his sixth year of chartering, Captain Beatson has set his sights on becoming the best Outer Banks fishing guide for his customers!
Be sure to check out The North Carolina Sportsman's recent article written by Phillip Gentry where Capt. Beatson shares lots of tips on fishing the nearshore waters of Kitty Hawk bay and the the northern Outer Banks.
Our Boat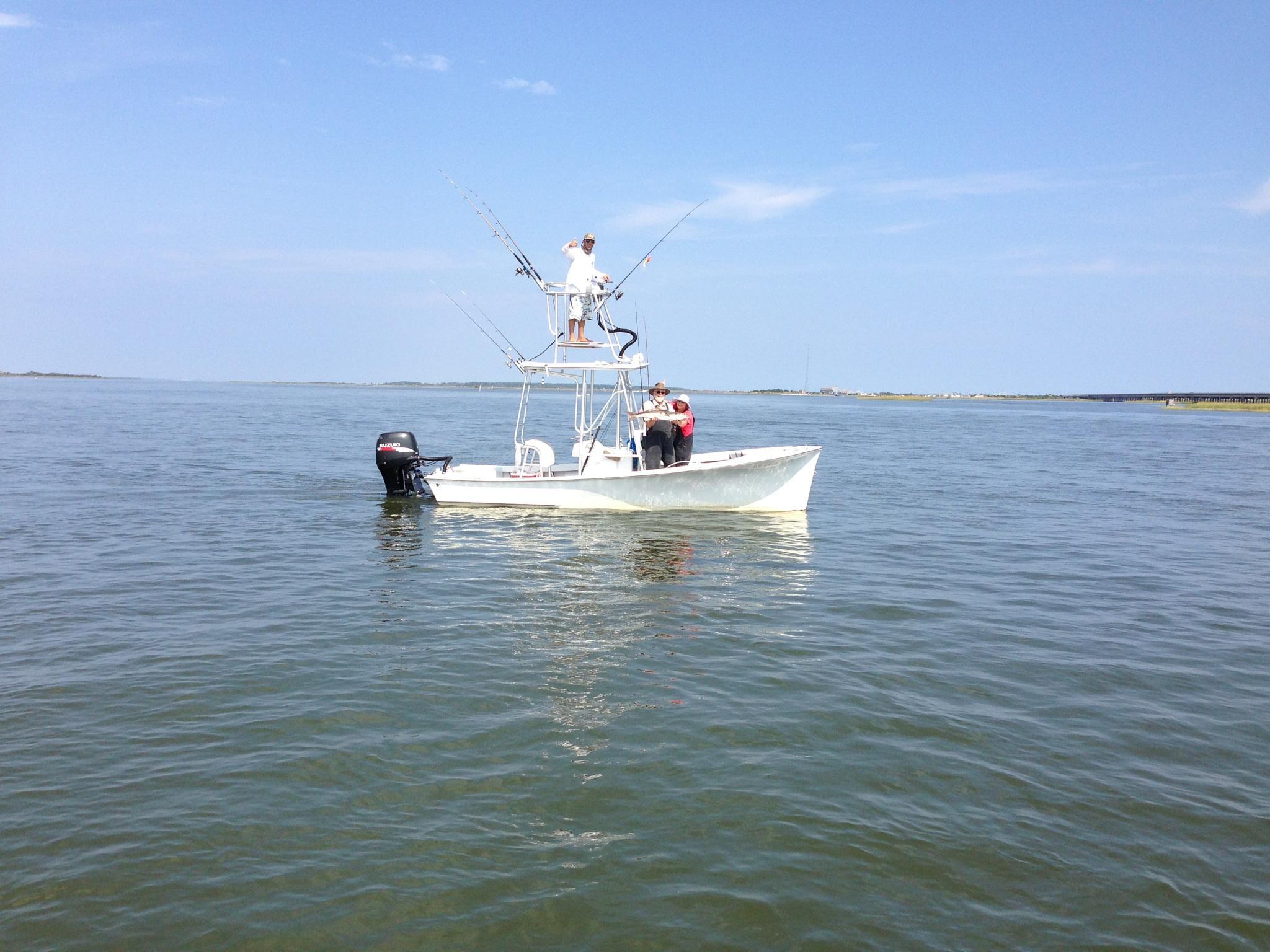 Carolina Sunrise owns and operates a 20' Harkers Island boat built by Alex Willis of Morehead City, NC. The "Maddy Wagon" style is a classic that we've outfitted with all the new technology. Our boat allows us to go where the fish are biting even in the tightest nooks and crannies in and around the Currituck Sound here on the Outer Banks. We've got a 115 HP (4 stroke) Suzuki powering our Harkers Island and a sight tower that allows us to spot schools of fish feeding and assist in bringing in the BIG ones. Our "jack plate" vertical hydraulic lift allows us access to many of the shallow spots up and down the Outer Banks where other boats just can't go.
We aren't restricted to only the sound with our setup. The "inshore fishing" range stretches out to 15 miles offshore which many people don't realize. When Captain Beatson, our Outer Banks fishing guide, launches out of Oregon Inlet area, you can count on a BIG ocean adventure. We will have you hooked up with some large schools of Drum and Monster Cobia in no time.....we'll leave you with big grins and sore arms.
Offshore Fishing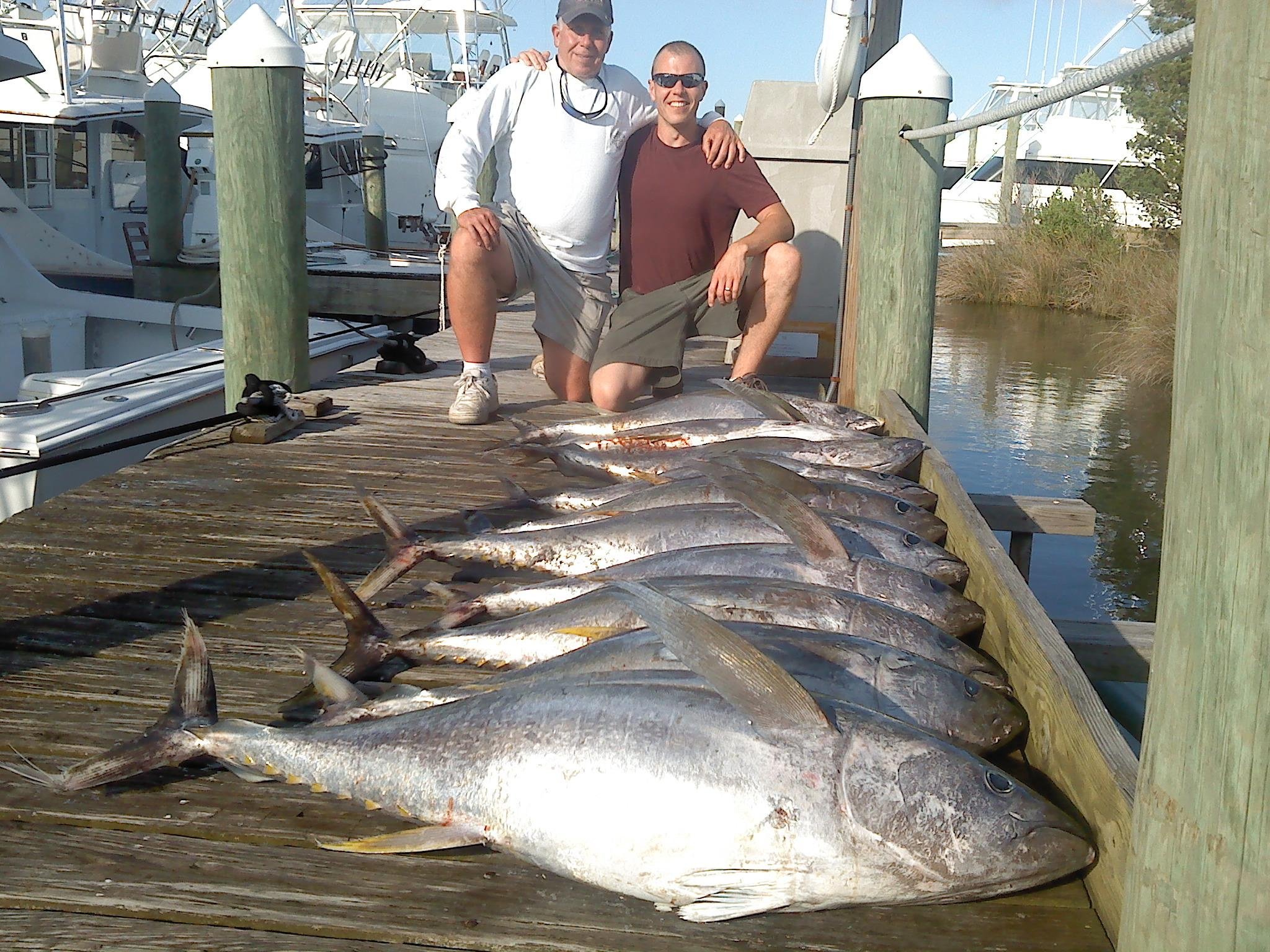 If you're interested in heading out to the Gulf Stream for a day of Outer Banks offshore fishing we can arrange this for you. Captain Beatson will serve as the first mate to Captain Smitty who offers over 40 years of fishing experience and pilots a 61' Guthrie, fully equipped, custom sportfisher built by legendary Master Boat Builders in Harkers Island, NC. We'll take you out and get you hooked up with Yellowfin (Tuna), Wahoo, Dolphin, Sailfish, Marlin, Stripers and more! If Smitty is booked, we have a handful of options that will fit your needs as most days will have room for some hungry Tuna anglers...
Our Prices
We offer 4 basic fishing charter packages which are detailed below.
Two Hours - $350
Half Day - $550 (at least 4 hours)
3/4 Day - $750 (at least 6 hours)
Full Day - $950 (8 hour trip)
Offshore Fishing - around $1,900 for 6 ppl all day in the Gulfstream!
These prices do not include a tip, which sure is a nice thing to receive!