Feb 20, 2013

|Posted by Aaron Beatson
Yup. Trout are in the creeks already! Patience and timing.....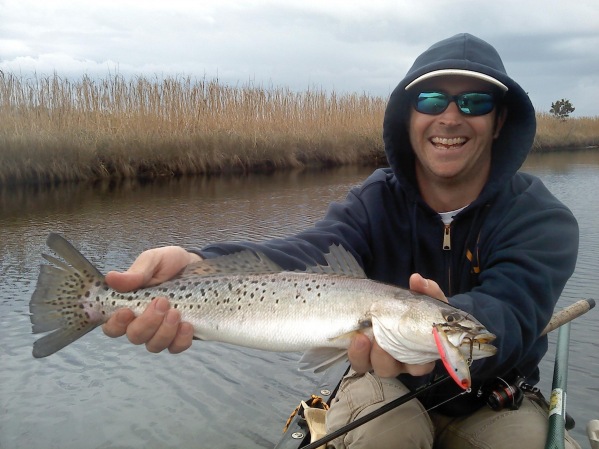 Made a trip with my brother Hunter to one of our favorite creeks for a quick afternoon Trout session.
We had 7 bites, caught 5 Trout and 1 puppy Drum on twitch baits with Pro-Cure....
Give us a ring for any early biters needing a fix : )
Tight Lines!