Aug 2, 2010

|Posted by Carolina Sunrise Webmaster
Summer Cobia Strikes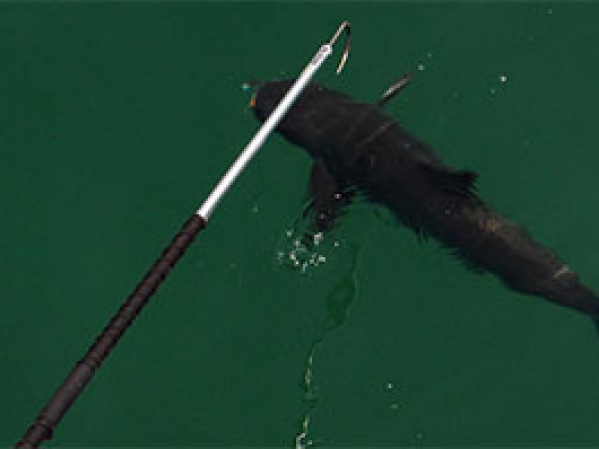 Today Captain Aaron Beatson and his clients hit the water early to catch another Carolina sunrise. In preparation for a day spent fishing the NC inshore waters just off Oregon Inlet here in the Outer Banks our trip started by catching lots of little bait fish. After getting our fill of the little guys we took off in search of the 10 acres of Drum that has been spotted cruising off the Outer Banks. While the Drum were scare we did run into several large Cobia as soon as were 10 miles offshore. We sent out our Buck Tails lures and had two large Cobia on in no time. After a good arm wrestle with at least a 50 lb "Mr Brown" he decided to spit the lure back at us. Amazingly we had two other big Cobia's come unhooked just before we could pull them into the boat. Let's just say that Capt. Beatson went straight back to tying lures and didn't let the lost fish get us down.
Sometimes that's the way it goes with a day of fishing. Today we still had a blast on the water with a bit cooler temperatures while we were in the boat. With a mid day high of 90 degrees it was just great to be enjoying Outer Banks fishing at it's finest.
Summer is just getting going here and Carolina Sunrise is the Outer Banks fishing charter that can take you to all the best NC inshore fishing spots.
Let's Hook Up Soon!