Apr 28, 2013

|Posted by Aaron Beatson
Drum and Cobes any day now...Trout on the loose!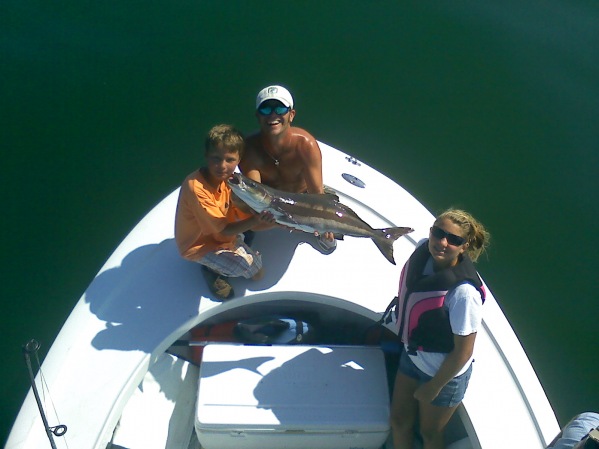 Went to Ocracoke yesterday looking for Drum and only found the Bluefish wanting to play. Great company and weather make for a beautiful day on the water even when the fish dont cooperate.
Looking forward to alot more trips south to Hatteras in search of schools of Drum and the "brown bombers" next few weeks. Will do my best to keep everyone posted on the goods...
Tight lines!