Aug 12, 2014

|Posted by Aaron Beatson
8/11/14 Fishing Report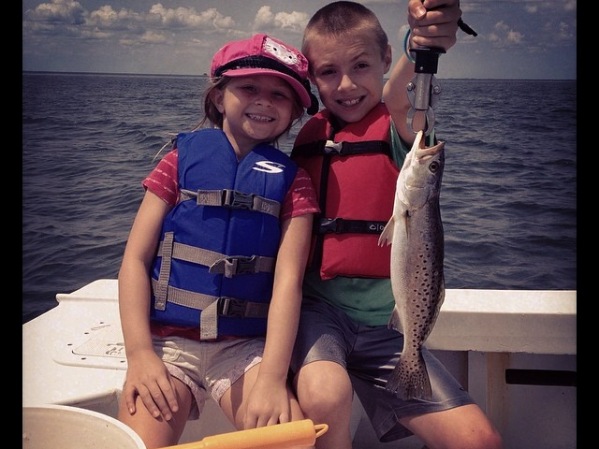 I had my brother and his lil' ones Carolina and Hunter tagging along looking for some new fishing spots. I have to hand it to a couple guys who have had patience with me the past few years : ). Gotta start somewhere.....
We found 4 nice keeper Specks and a 17 inch Grey trout to go with em'. Fun to catch and great on the grill. I tried the ol' grill recipe of cooking the trout skin down with mayo and cajun seasoning on top. Skin is crunchy good and the fish just falls apart. Mmm mmm, some kinda good right there!
We also found a nice new fishin' hole : ). Thanks for fishing hard guys!!
Tight lines
Capt Aaron
252-256-8083